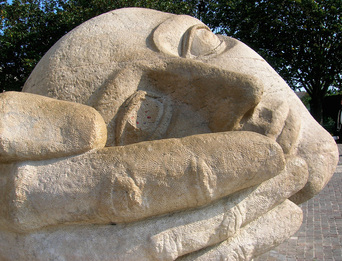 With mindfulness being a big buzz in wellness, how could mindfulness go with social media?
Impossible, right? People have become tethered to their phones, selfie-sticks, computers and tablets. I want to be clear, I do love technology. We even have a selfie-stick at our house (don't judge). I love taking pictures, surfing the net and seeing what people who I care about are doing, especially if they don't live nearby.
We all have the ability to turn it off, right?
When does social media become helpful in mindfulness? More importantly can it?
What is mindfulness?
Mindfulness has become popular in mental health as well as other wellness practices. In mindfulness, one is working at accepting where one is at in their current state. It is an intentional moment of accepting one's emotions, thoughts and sensations occurring in the present moment without judgment. The term originates as an essential element of Buddhist meditation practice. In our culture the practice of mindfulness can be utilized to alleviate mental and physical conditions. It provides us with the opportunity to focus on the present moment, not the past or the future.
How could social media possibly be helpful in mindfulness?
Technology is made for us and by us. It simplifies our lives in many ways. In our communication, access to information, ease of travel and technology has forever changed the health industry. Technology also has the potential to entertain, increase productivity and create more opportunities to educate. Social media also provides us with connections to others. Of course social media can open us to negative interactions and how one chooses to engage has a big impact in their experience of it. One of the best ways to protect yourself and your personal life is don't post anything you don't want to come back and haunt you. I have witnessed rants within comments on friends Facebook posts, seen people "unfriend" each other, bullying and unkind behavior. My philosophy is karma, put out there what you would like back. This brings
me back to where mindfulness can come in.
When you post anything consider the moment. I love to remember the scene in The Secret Life of Walter Mitty where Sean Penn's character is about to take a rare photo but then doesn't (Youtube).
Walter Mitty
: When are you going to take it?
Sean O'Connell
: Sometimes I don't. If I like a moment, for me, personally, I don't like to have the distraction of the camera. I just want to stay in it.
Walter Mitty
: Stay in it?
Sean O'Connell
: Yeah. Right there. Right here.
You decide what you want to share. Not everything you post has to be public. I have an
Instagram
account that I keep private. I have friends and loved ones who follow me, but the images I post are not public and followers must be approved. I have suggested some private social media applications to clients who love to use social media and have been working on mindfulness as a place to honor those potential
Sean O'Connell
moments. Save them for themselves. A teen studio friend recently suggested the application
Room For Thought
, which prompts the user to randomly once per day to take a picture. Once you get the prompt and accept you have 3 seconds to shoot a picture. It is up to you if you want to accept the prompt that day as well as if you choose to share it with any other media (it feeds to Twitter and Facebook if you choose). With either of these applications the user may use photo filters as a way to enhance the expression of their feelings or experience of the moment through manipulation with light or color.
Platforms like Facebook, Google+ and Twitter are not about mindfulness, but there are many others to explore if you have a smart phone, tablet or computer. There are incredible meditations in podcasts to help the user with a soothing guided voice throughout the experience.
There are also many jounaling applications to incorporate personal pictures or even drawings made on a screen and while keeping entries private. I love
Day One
and also
Paper.
In a past post I mentioned the idea of creativity as a choice and not something a limited few are born with. We use creativity throughout our days, cooking, problem solving, dressing, decorating our homes, communicating. Some social media platforms have the potential to open creative doors for people. Some who may not have tried to take pictures or write in the past may find a new perspective in which to view their day to day life. Be kind to yourself and leave your critical voice behind.
Some social media platforms have the potential to open creative doors for people who may not have tried to take pictures or write in the past. This can lead to increased creativity in your everyday life. Be kind to yourself, leave your critical voice behind and remember you are in charge.