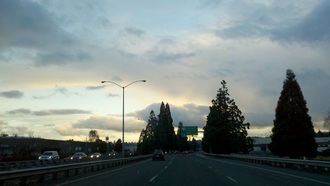 I have moved a number of times throughout my life. I came west to Portland in 1992. This has been the longest I have ever stayed in one place and I have no intent to leave. In fact I recently bought a house and moved. While the unpacking seems to take forever, I push through a box here and a box there. Trying to purge where I can. This brings me to the environmental wellness dimension in my own life.
From my upcoming book,
"In our environmental wellness, we should strive to live a lifestyle that reflects a respect for our community, nature and all who live on the planet. Many live on the planet unconcerned or uninformed about what they can do to help in the environmental wellness of all humankind. You don't have to be a part of an organization, anyone can help by choosing to lead an environmentally conscious life increasing our awareness of what we use, produce, purchase or dispose, of and being active participants in our environmental wellness."
Have you considered your own
environmental wellness? Have you combined your life with another? If so, how do things fit together? What kind of energy does your environment reflect back to you? What is the overall tone? Energetic, relaxing, chaotic, messy, tidy...this list could go on and on. Where you live impacts your wellness. What can you do to make your home a place that recharges you?
We have many environments that impact us. Not just our homes, but our cars, work spaces and yards. How about the environments we engage in as soon as we leave our homes? While it may not seem as though you have much control over them, your actions can impact the environment.
Increase your own awareness of the earth's natural resources and their limits

Recognize the impact of your daily habits on the world around you
Make choices that consider both the present and the long-term when living in a manner accountable to environmental needs
Recycle, reduce, reuse
Donate to charity
As I continue to unpack I will also be considering these things, as well as my family's wellness and the our home environment.