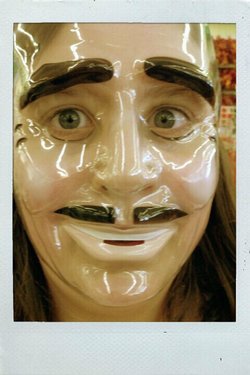 ​
"Nothing is more real than the masks we make to show each other who we are." Christopher Barzak
Happy Halloween! This week we are exploring the idea of masks. Throughout our lives we are continually evolving and growing. Think about putting on a mask and assuming the identity of the mask's persona. The idea of wearing a mask is similar to our identity expression and what we show the world.
This week let's explore the mask or masks we wear. You decide which facet of your personality you want to work with. Different roles in our lives often bring with them different "masks." Honor which ever mask you want to this week.
Your role in your family
Your role at work
Your role at home
Your role with your friends
Your role with siblings
These masks may be very different. You could even create an entry honoring multiple masks you wear. Explore using words, paint, drawing...mixed media...let your process guide you.