Speaking & Consulting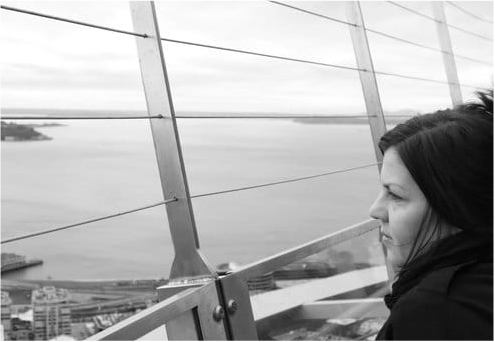 Beth Ann has been speaking in public and providing group support over 15 years.
She provides individual as well as team support in mental health, medical and corporate structures.
Experience in art making is NOT necessary for participants in any of the offerings below.
To find out more information or to schedule
CLICK
HERE
Topics
Balancing the 8 Dimensions of Wellness

Life is art...
With over 18 years supporting individuals, couples and families, Beth Ann engages audience members exploring the 8 dimensions of wellness. Beth Ann references her book Creative Wellness: Art Journaling with Mindfulness an interactive workbook outlining the basic eight dimensions of wellness, while incorporating creativity to find balance in them. This workshop is designed to highlight realistic and concrete ways to manage struggles in every day life. Participants will reflect and explore strengths and struggles they may encounter in their own daily self-care. The audience will leave with their own copy and their process already started with Beth Ann. This manuscript provides tangible tools and continued self-support using realistic exercises in creativity to carry forth the work started in the initial session. (Books may be ordered in larger quantities at a discounted rate.)


---
---
What is art therapy?

In this interactive talk, Beth Ann will provide a thorough overview of the field of art therapy outlining and discussing a brief history of Art Therapy, clinical theories, properties of art materials, as well as discuss the importance of having a Master's in Art Therapy when using it in mental health treatment.

She will also cover the education process, certifications credentials available, ethical use and job hunting.

ONLINE LECTURE AVAILABLE HERE

Team Development and Support

Beth Ann has worked in community mental health for over 18 years, working on teams with psychiatrists, medical practitioners, school based professionals, case workers, probation officers to name a few. In addition to providing mental health services, Beth Ann has also provided team development for teams of support workers around vicarious trauma in work, communication, community and the importance of self-care. In this talk Beth Ann may also explore individual communication styles and expectations while providing concrete skills and opportunities for team growth and development.

---
| | |
| --- | --- |
| Education is not all a clinician needs to build and navigate the private practice world. In addition to vital clinical training, clinicians in private practice also have to contend with business and marketing. In a time when you would like to start your own practice, Short is available to coach you one on one in developing your professional identity by aiding in creating a strong resume, interviewing, creating website content and more. | Is your team stuck in a pattern resulting in poor productivity and moral? Beth Ann has designed multiple ways to make your team more effective using the creative process. She begins by examining the dynamics of your team. Group meetings may include the expressive arts, but will focus on creative problem solving, communication, patterns and strategies that will improve the cohesiveness of your team. This workshop may be a one-time event or developed into on-going support for teams depending on your need. |
---
| | |
| --- | --- |
| Art Journaling | Creative Mindfulness |
| | |
| --- | --- |
| ​Utilizing some of the concepts of the eight dimensions of wellness in Beth Ann's book and an art journal, participants will explore a variety of methods they might use in their art journaling practice. In this workshop they will begin with a guided prompt and leave with access to free on-going support after the workshop through Beth Ann's Wellness Newsletter that incorporates a journal prompt in each edition. Blank journals available for purchase. | ​Mindfulness/meditations and art making in response. In this workshop participants explore their problem solving potential while taking creative risks. Using guided meditation, Beth Ann will guide participants through one or more exercises and then lead reflection discussion. Afterwards participants will use art materials to explore their process in a quiet art making state. Afterwards, Beth Ann leads a final interactive discussion reflecting on the art process. Through the entire process participants will access new perspectives to self-perception, self-care and day to day stress. Takeaways include mindfulness resources. |
---