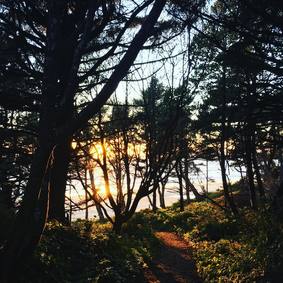 "Great things are done by a series of small things brought together."
Vincent Van Gogh

We have all caught ourselves asking, "why do I bother?"
Maybe we don't say it out loud, but at some point that question has crossed all of our minds. Maybe it was just a small thing like folding wash cloths, or making someone lunch...
These small things matter. They matter in our relationships, they matter in our daily routines, they matter in our work place.
This week pay attention to the small things. How do they impact you or those around you? Use those moments as an opportunity to practice a moment of mindfulness. The small things can be an opportunity to give yourself or someone else a little extra care or nurturance.
This week journal about how the small things impact you and your life. Let this be an opportunity to honor and explore gratitude for things you may take for granted in your rushed and busy life. Explore how the small things that may seem meaningless may contribute to a greater good in your life experience.