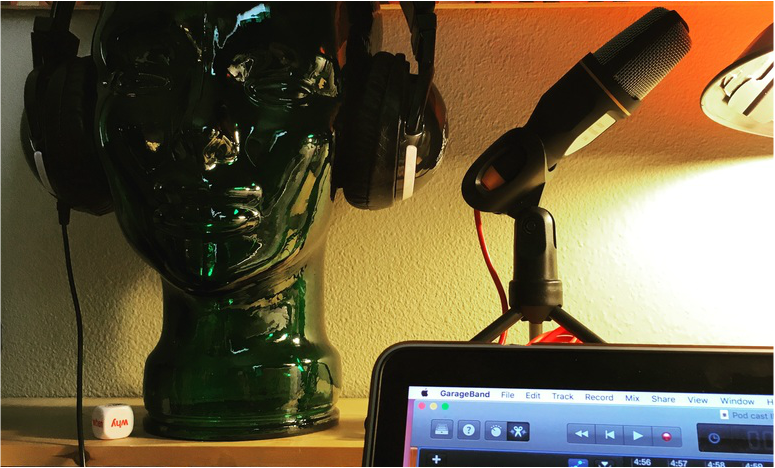 Creative Wellness Podcast
Welcome to my podcast, it's an honor that you stopped by!
Here you will find tips on mindfulness, creativity, wellness, meet people I admire and have FREE access to guided mindfulness meditations that might help you along your way.
Life is art!
Our podcast production is currently on hold as we are recording for an upcoming webinar on Beth Ann's book Creative Wellness: Art Journaling with Mindfulness. ​Stay tuned!
CHECK OUT MY BOOK HERE
Episode 11 Aromatherapy & Wellness: Essential Oils Basics
In this episode I explore the history of aromatherapy and the three ways to use essential oils to benefit the eight dimensions of your wellness.

Episode 10:
​This is a guided meditation I use often both personally and professionally. Folks newer to meditation have really liked it since it provides structure to focus on to guide them in their practice.


Body Scan:
​This episode is a guided body scan to support your meditation practice.


Episode 9:
Erica Kessler and I scratched the surface of the science that goes into the creation of natural essential oils, as well as some of the benefits that can come from their use.

Episode 8:
In this episode I had an interactive experience! I was able to interview owners Dylan and Sandra from the Float Shoppe AND float...and then talk about my float.

Episode 7:
Art therapist Mary Andrus & I discuss a wide variety of topics from relocating to PDX from Chicago, social action art therapy, state licensure for art therapists, politics, encaustic painting and the board field of art therapy.

Episode 6:
Torin Widhammer & I explore topics including working with individual who experience disabilities, breaking barriers, innate creativity, life coaching vs. counseling and pizza problems.
Episode 5:
Artist Richard Jenkins & I discuss art, yoga, mural painting in Haiti, playing with grandchildren and managing Depression.


Episode 4:
Teens Myles & Brody explore topics including creativity, politics, social media, self-care, drawing, reading and the future!

Episode 3:
Kelly Fedderson talks about creativity in non-profit work and crafting.