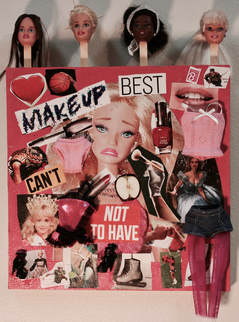 CLICK HERE FOR THE NEWEST ISSUE OF CREATIVE WELLNESS NEWS
Greetings,
I am very excited to announce a special exhibition opening up this Friday. It is a project I have been working on since March and if you are in the Portland area I hope you will stop by and see what happened when 29 artists (ages 15-75) used our space and materials at no cost to them and created a piece of are exploring their experience of gender expression. More details
HERE
.
As we approach the end of our 11th year of creative service in the community I want to thank everyone for their support with a special discount. We are offering 15% OFF every transaction from now until the end of August. Just use the coupon code at time of purchase.
COUPON CODE: SUMMER2017
If you ever have a wellness tip you would like to share, email it to me! I would love to hear what is working for you and share it. It's an honor to be a part of your journey.
Until next time, be kind to yourself.
Warm wishes,
Beth Ann
Remember enjoy the process and let go of the product.
Life is process...life is art. :)