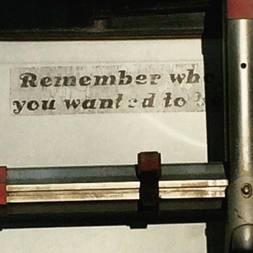 ​"Resilience is all about being able to overcome the unexpected. Sustainability is about survival. The goal of resilience is to thrive."
Jamais Cascio

Resilience, sustainability... powerful words. How can we become more resilient in our lives? How can we make our lives more sustainable and what does that even mean to each of us?
When I think of sustainability, I think of a life where the day to day (ups and downs) are embraced and feel consistent and manageable. Where we have what we need and are able to provide for those we care for. We can experience consistencies, but sometimes they are not embraceable or manageable. These may include on-going patterns in our lives that may not be constructive.
This week focus your journal entry on areas in your life that you want to personify. Those areas that are embraceable. What feelings come from them? How can you bring more of those opportunities into your life? Use words, imagery... This process could be a tool to explore ways to bring more embraceable experiences into your life thus adding to the sustainability of your balance in all the 8 dimensions of wellness.