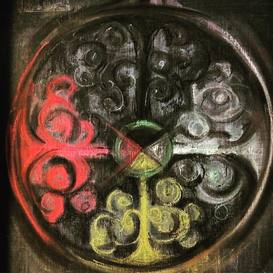 ​
"When you rise in the morning, give thanks for the light, for your life, for your strength. Give thanks for your food and for the joy of living. If you see no reason to give thanks, the fault lies in yourself." Tecumseh
There are so many things in the world to be thankful for.
This week let's explore the many facets in our lives that fulfill and sustain us.
Your post may include social relationships, having opportunities to work, your health, a warm home, pets, coffee, love...this list goes on and on.
Explore using collage and words and then add mixed media to add layers and pull things together...let your process guide you.
Journaling is an ideal place to honor your process.
Listen to your body, mind and spirit. During the process take care of your needs. Take breaks if you need to. It's an honor to be a part of your journey. Be kind to yourself and how ever you spend the long weekend may it be full of peace and love.